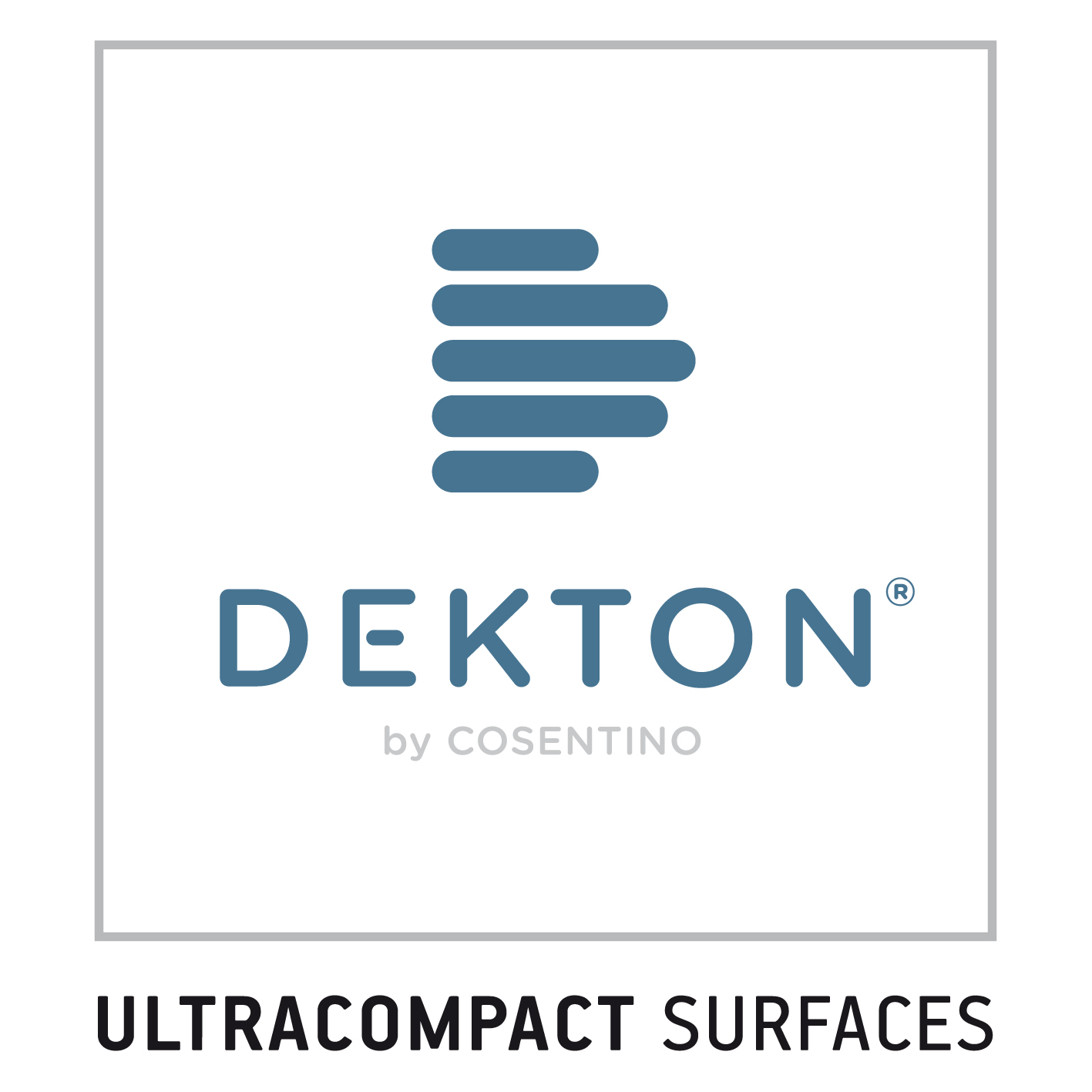 As an established Cosentino Gold Fabricator Natural Stone Surfaces are proud to be able to introduce Cosentinos latest product Dekton to our customers.
The result of a 128 million Euro investment and 22,000 hours of research and development by the Cosentino Group, Dekton is an ultra-compact surface.
Dekton offers superior technical characteristics, which include an extremely high resistance to staining, scratches, impact, abrasion, compression, extreme temperatures, heat, frost and thermal shock, as well as low water absorption and dimensional and colour stability. Making it an excellent choice covering all your worktop requirements.
Dekton is manufactured with a mixture of inorganic raw materials that are found in glass, porcelain materials and natural quartz. These materials are mixed with several aggregates and used to create the new Dekton material.
Combining colours identifying with the natural references of the material and three available finishes being, polished, matte and slate the possibilities are endless.
Please get in touch for more information on Dekton and to request a quotation.